Westport Kiwanis Membership And Dues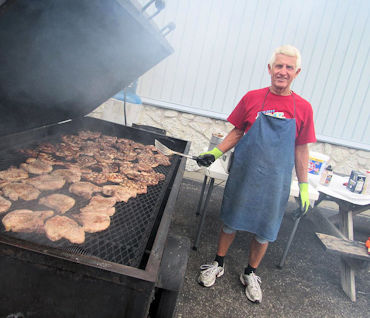 Members of local Kiwanis clubs pay annual membership dues to their club. The dues paid by the member generally go to support their Kiwanis club, the Kiwanis district and Kiwanis International.
The total amount a member pays in dues entirely depends on his or her club and district. Each district sets district dues according to its budgetary needs, as does each club. Some clubs, for example, may set higher dues to account for meals provided during meetings or to cover meeting rental space, while others may set lower dues and leave meals up to the individual member.
Kiwanis International member dues are set at $52 per year. Additionally, for members in clubs in the US and Canada, there is a cost of $8 for Kiwanis magazine and $17 for liability and Directors & Officers Insurance.
Kiwanis International's annual financial and audit reports are available for review. Those reports provide more information about Kiwanis International's expenses, which dues support. Some of those expenses include costs related to meetings and conventions, printing and shipping club resources, grants, the Kiwanis website and other membership materials.