Volunteers give a part of themselves. They invest their time, energy and skills to make a difference in their communities. Being able to make a difference brings a sense of satisfaction worth more than money. The paycheck for volunteer work performed is much less tangible, but often times more valuable — friendships among members, a sense of self-worth and the feeling of being appreciated, to name a few.
The Kiwanis International Club or Westport, Indiana each year is honored to highlight someone who has given so much to the community. The Community Service award is issued at the Annual BBQ and Car Show each year.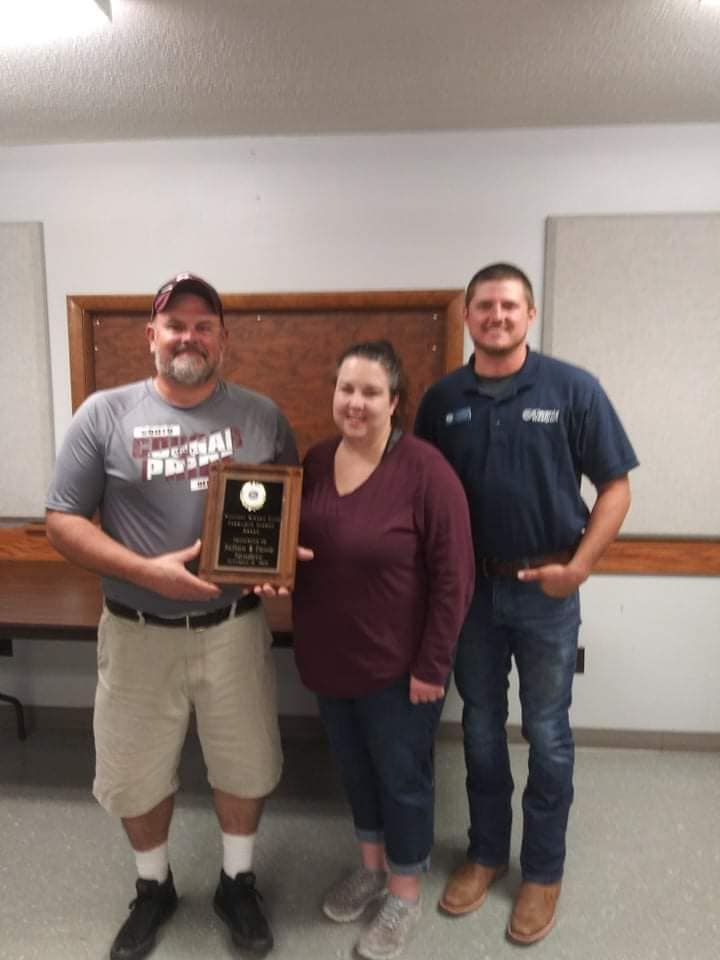 Nate and Cassie Sanders from Sanders Market along with Chris Bierhaus after being awarded the 2021 Community Service Award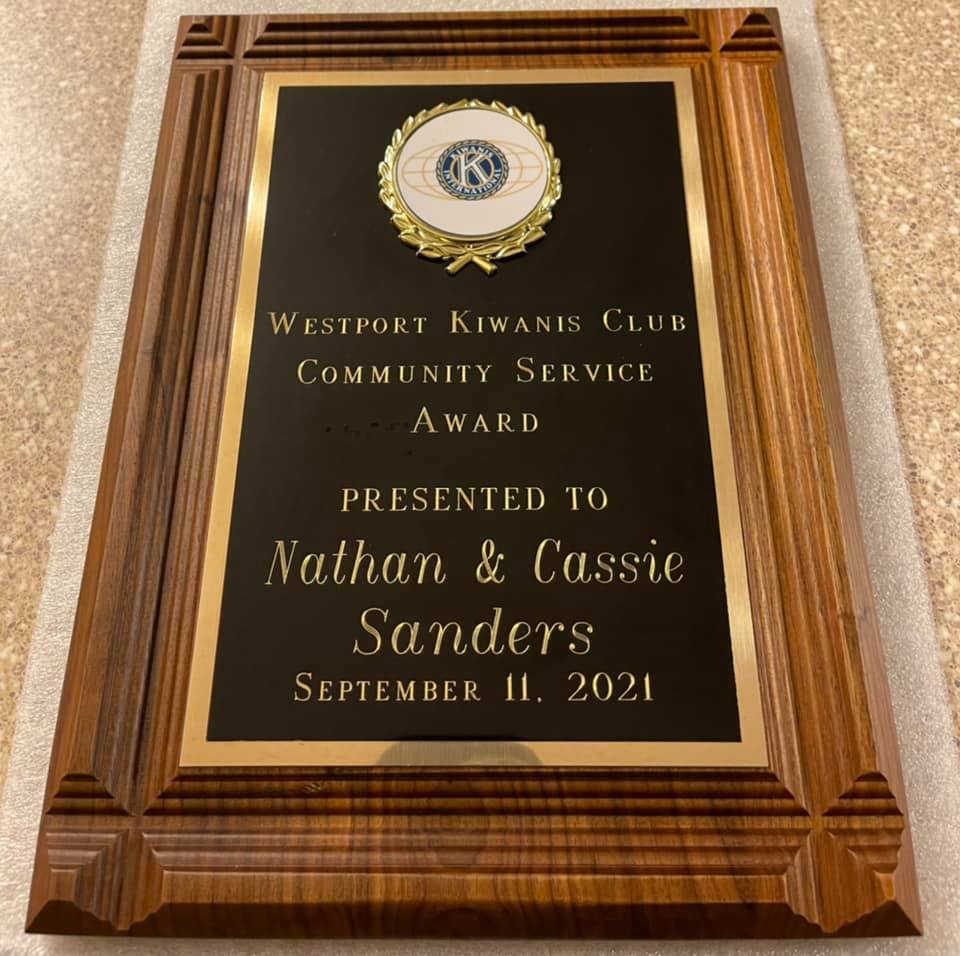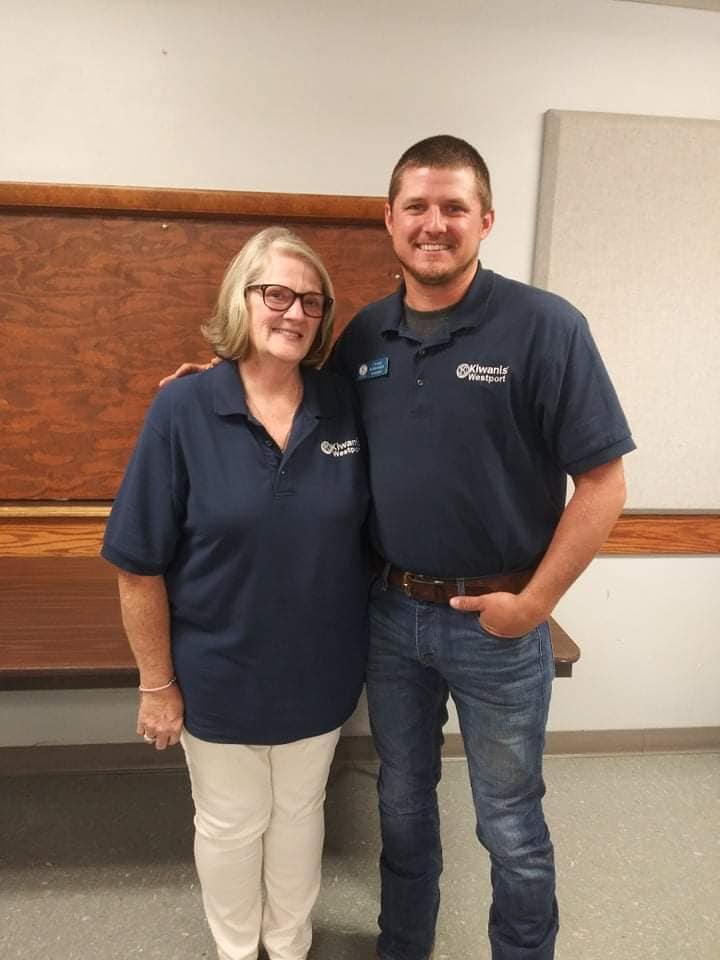 BARB WINCHESTER AND CHRIS BIERHAUS. BARB RECEIVED THE 2021 KIWANIAN OF THE YEAR AWARD.
PREVIOUS WINNERS:
2021: Cassie & Nate Sanders
2020: COVID-19
2019: Bryan Gatewood
2018: Joyce Brindley
2017: Terri McGrath
2016: John Gant
2015: Janet Teitsort
2014: Jay Maddux
2013: Dave Hampton
2012: Jerry Renfro
2011:Dennis Herbert
2010: Jim Harrison
2009: Deanna McCullough
2008: Mike Bartlett
2007: Norman Campbell
2006: Bill Gatewood
2005: Ersel Rogers
2004: Brad McCarter
2003: Dean Holcomb
2002: John Cromer
2001: Bud Cunningham
2000: Steve & Judy Malone
1999: Betty Wolf
1998: Bob & Josie Struben
1997: Jim & Marietta Hagerty
1996: Richard Maddux
1995: Russell Wilson
1994: George Cann & Fred & Donna AmRhein
1993: Glenna Frodge
1992: Ed Shuter
1991: John Secor
1990: Mike Gasper
1989: Tom Menkedick
1988: Paul McKelvey
1987: Dave Stults
1986: Kay Lewis
Kiwanian of the Year Award


2011 – Ron Tobias
2012 – James Harrison
2013 – Mark Koors
2014 – Richard Young
2015 – Mike Gasper
2016 – Dean Holcomb
2017 – Bill Bruton
2018 – Russell Wilson
2019 – Melody Stone
2020 – COVID
2021 – Barb Winchester